12HP and 40" Deck
Lawn Roller
Fertilizer Spreader
Sulky
Rotary Plow / Cultivator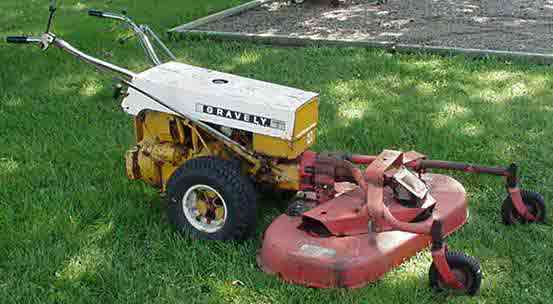 12 HP tractor and 40" deck.

No longer for sale.
Excellent working condition.
Deck was rebuilt less than two years ago.
Two speed axle, two speed transmission
Electric start.
The tractor is being sold because the property is being sold.

Tractor is in Kansas City until Saturday, 1 September when it will be brought to
Denver in preparation for the Hause Gravely Swap Meet

Call Steven Chalmers at (303) 840-6272 for more information.