Front cover
Page 1 and 2
Page 3 and 4
Page 5 and 6
Page 7 and 8
Page 9 and 10
Page 11 and 12
Page 13 and 14
Back cover
---
---
30&quot mower
50" mower
Tractor diagram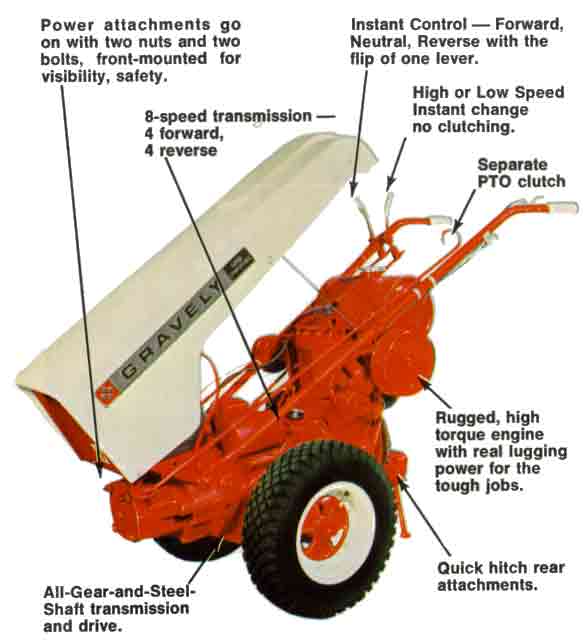 SELECT THE POWER YOU NEED FOR YOUR JOBS!

You choose from 7.6, 10 or 12 hp - to fit your needs. All three of the convertibles give you easy-handling, a wide variety of front and rear-mounted attachments, the instant choice of riding or walking.

Front-mounted power tools give you complete visibility, and fantastic maneuverability.

Plus instant control: forward, reverse or neutral by flipping one lever.

Whether your job is gardening, mowing, lawn care or snow removal - or a combination - Gravely offers you a choice of Convertibles that will fit your needs.