Page 1
Page 2
Page 3
Page 4
Page 5
Page 6
---
---
Front end loader
Gang reel mowers
Model 30 sweeper
Model 40 sweeper
---
ROXY-BONNER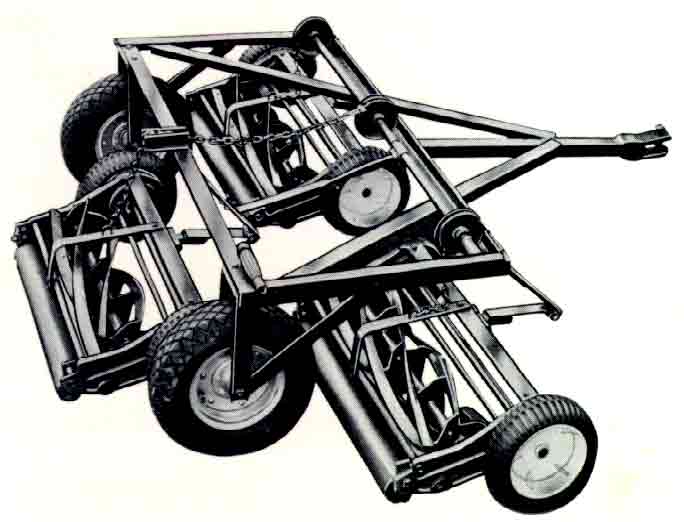 GANG REEL MOWERS
With the 72" or 60" Roxy-Bonner Gang Reel Mower you can cut two acres or more per hour and move to another location with ease; the 72" mower has a self transport unit and the 60" has wheels that can be adjusted to give road clearance.

Great for keeping schools, estates, institutions, or driving ranges in tip top shape the whole season long.

Fits any Gravely 800 Series Riding Tractor. Cutting swath: 72 or 60 inches. Cutting height: 1/2" to 2-1/8".