Page 1
Page 2
Page 3
Page 4
Page 5
Page 6
---
---
Front end loader
Gang reel mowers
Model 30 sweeper
Model 40 sweeper
---
KWIK-WAY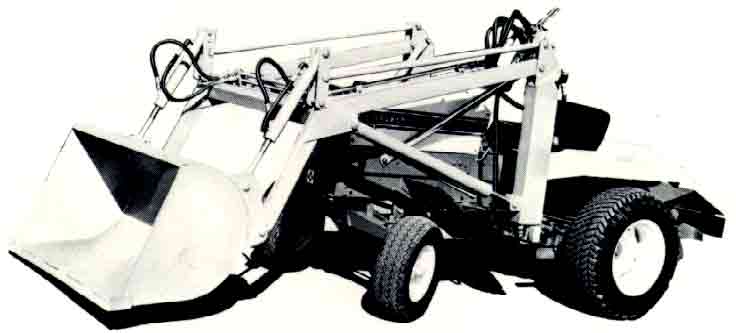 FRONT END LOADER
The Kwik-Way Front End Loader has been used successfully by Farmers, Residential and Park Ground Keepers, Contractors, Nurseries and Industrial Plants.

You can add versatility to the loader by adding any one of the optional front end tools: a Dirt Plate, Snow Bucket, Tine Fork, Material Bucket, Dozer Blade, Poultry Blade, or Fork Lift.

Some of the outstanding features are that the loader is self leveling, has double action cylinders with chrome plated shafts, lifting capacity of 350 pounds, frame-box type construction, independent hydraulic system.

Fits any Gravely 800 Series Tractors.