Page 1
Page 2
Page 3
Page 4
Page 5
Page 6
Page 7
Page 8
---
---
Lawn Aerator
Estate Master
---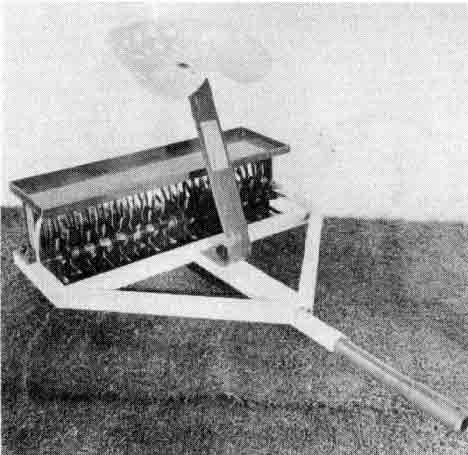 Width: 32". Welded angle-iron frame, beveled and reversible teeth (allow rough or smooth spiking). Contoured seat mounted on seat-spring for comfort. Available in green and beige.

Lawn care is easy with the 32" LawnAerator. Healthy grass requires feeding and moisture, air at its roots. The Aerator's specially designed spikes penetrate close-knit turf, let moisture and air in, allows easy fertilization of lawn

Spikes are reversible, for rough or smooth lawn spiking. Tearing on turns is prevented by special spring loading of the discs. Spikes are protected too--when objects are struck, the spikes tilt and slide away.

A convenient weight pan above discs allows easy weight adjustment to fit the individual job.