Page 1
Page 2
Page 3
Page 4
Page 5
Page 6
Page 7
Page 8
---
---
Blitz-Fog
Parker Sweeper
---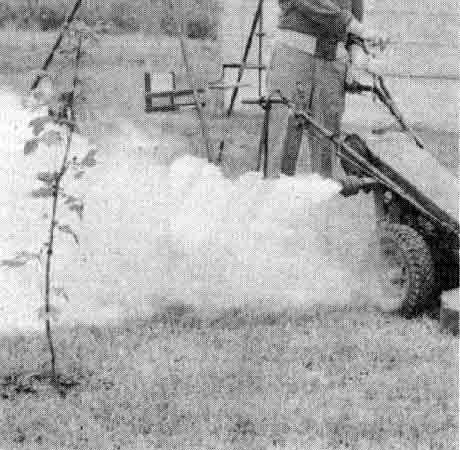 Enjoy lawn parties, barbecues, home gardening, free from annoying mosqui- toes, flies and other pests.

Blitz-Fog quickly frees outdoor areas from insect pests. Attaches easily to Gravely Tractor. . . does a professional job but costs far less. With the Blitz-Fog Attachment, Gravely lays a penetrating fog, instantly killing troublesome pests-- yet it's safe for people, pets and plants.

The average home area can be effectively treated in 20 minutes--the powerful Gravely engine does all the work. Unit doesn't alter engine operation.