Page 1
Page 2
Page 3
Page 4
Page 5
Page 6
Page 7
Page 8
---
---
Utility Pump
Specifications
Drawing
Yield Chart
---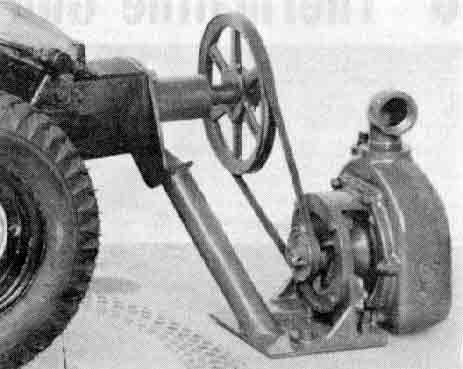 Pumping water in or out of swimming pools, ponds to water tanks, creek to garden...all are possible with the high-volume, low-pressure Utility Pump.

Pump and bracket attach directly to Gravely Tractor, using the Gravely Power Take-Off Attachment. Straight-in suction is self-priming. Solids don't foul pump. Attachment is supplied complete with bracket, pulley and belt.

Fittings and hose must be purchased separately, because needs vary with each application. Needed will be pipe of required length (plastic irrigation pipe is good), two adapters, a suction strainer and two stainless-steel clamps.