Page 1
Page 2
Page 3
Page 4
Page 5
Page 6
---
---
Mini-blade
Mini-rake
Lawn sweeper
Spiker-aerator
Grinder/shredder
Seeder-spreader
---
W-W GRINDER CORP.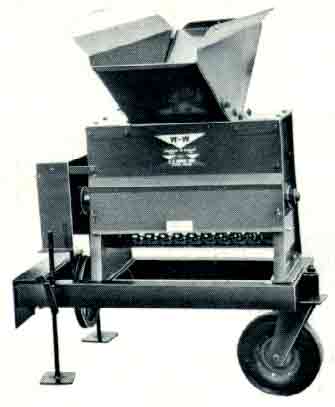 GRINDER/SHREDDER
Ideal for grinding materials such as leaves, straw, hay, shrubs, tree trimmings.

The standard 3/4" perforated screen furnished with the unit is for grinding dry and friable material. With materials containing a high moisture content, larger perforated screens (1", 1-1/4", 1-1/2", and 2") are recommended and are available immediately from the manufacturer.

Attaches to any Gravely 2-wheel Convertible Tractor.