Page 1
Page 2
Page 3
Page 4
Page 5
Page 6
---
---
Mini-blade
Mini-rake
Lawn sweeper
Spiker-aerator
Grinder/shredder
Seeder-spreader
---
ARPS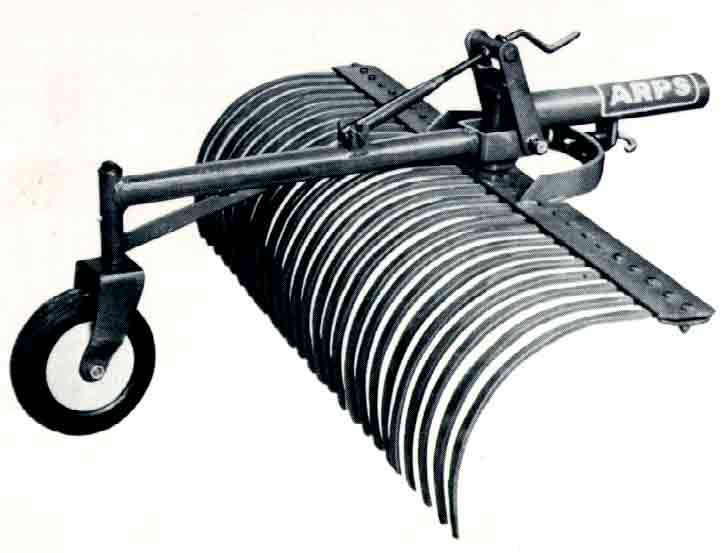 MINI-RAKE
The Mini-Rake is a handy tool for the person who has a lot of land to clear of stems and debris.

The spring steel "fingers" work the soil during lawn building, landscaping . . . clear brush, stones, roots . . . spread topsoil, distribute crushed stone, maintain beaches. Great for keeping gravel drives in shape.

It comes in a choice of two lengths to fit most any need; 4' length with 26 spring steel teeth, or 6' length with 40 teeth.

Rake can be set at five different angles making it easy to windrow material, then set at right angles to the row for gathering into disposable piles.

Fits any Gravely 800 Series Riding Tractor. Requires liftable rear hitch. The hydraulic lift is recommended.