Page 1
Page 2
Page 3
Page 4
Page 5
Page 6
---
---
Mini-blade
Mini-rake
Lawn sweeper
Spiker-aerator
Grinder/shredder
Seeder-spreader
---
ARPS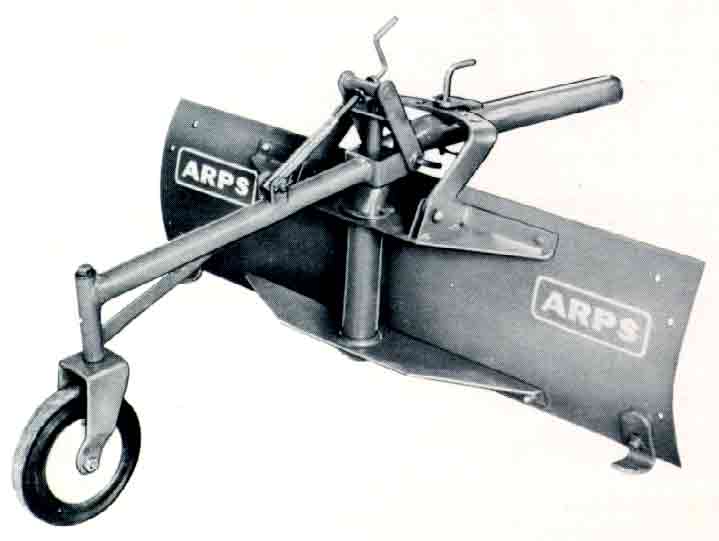 MINI-BLADE
The Mini-Blade is a must for the person that does landscaping or yard maintenance. It saves hours of back-breaking work the year round.

Use the blade for moving dirt, grading, backfilling or snow removal. It is made of tough, carbon steel with a curved moldboard. Has a strong, tubular steel welded frame; blades reinforced to resist twisting. Easily set to five different angles for both forward and reverse operation. The blade may be offset to the side to extend beyond the tractor wheels. Another unique feature is that the blade is reversible for long, double-duty cutting life. Equipped with skid shoes.

Fits any Gravely 800 Series Riding Tractor. Requires liftable rear hitch. The hydraulic lift is recommended.